Animation, Comics and Videogames were a huge part of my life growing up and I knew the creative field was where I would inevitably end up. 
I studied art for a year at Central Saint Martins and then went on to study Traditional Animation at London Animation Studio. 
After graduation in 2001, I landed a job with Oxford based Game developer

Exient

. Developing Sports titles for

EA

. I was hired as Game Artist, where I would animate and design UI. I worked with Exient for 3 years and decided to move back to London and work Freelance. 

In between studying 3D animation and Zbrush at Escape studio to add to my skill set, I worked for various companies doing small design works.
I currently work for

Nitrome

and have been for the past 10 years now. Nitrome began as a web games developer in 2005 with over 100+ high quality games in it's library to date. In 2013 Nitrome moved away from Web games to develop Mobile games for

iOS

and

Android

. The company found much success which led to teaming up with

Rovio

under the brand Rovio Stars for a year and winning many awards in 2014. I have worked on 40+ web games for the company and 10+ mobile games for iOS and Android so far. I handle Character Animation, UI Design, most Illustration, Promotional Art and Trailers for our in-house games and games we publish.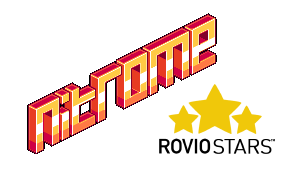 Best Puzzle game: Rust Yard (Main Game artist/ Co- Designer)
iOS Game of the year: Ice Breaker: A Viking Voyage (Original Game Artist/ Co-Designer)
Best Casual/Puzzle game: Ice Breaker: A Viking Voyage (Original Game Artist/ Co-Designer)
Overall game of the year: Ice Breaker: A Viking Voyage (Original Game Artist/ Co-Designer)
Top Ten Best Games of 2016: Leap Day (Character Animation, Promotional Art)
Animation:  Traditional, Flash, Pixel, After Effects
Illustration:  Photoshop CC, Corel Painter
Video Editing : Adobe Premiere, After Effects, Final Cut Pro